Tips for trips
There's no boredom here
A holiday in the Black Forest on the Balzenhof offers you endless variety.
However, should you ever feel like a trip, whether a short trip or a day trip, we have some suggestions for you here.
More than 100 great leisure activities included
with us when you receive the Hochschwarzwald Card.
Every family member gets his own card and can do with it what he likes.
Over 100 attractions are included with this card!
Entrance to the Black Forest bathing paradise, a ride on the Hasenhorn Coaster, lunch in the Fundorena indoor hall,
a boat trip on the Titisee & Schluchsee or a ski pass on the Feldberg – everything is included.
The card can be used on any full day, as well as on the day of arrival or departure.
For nature lovers
The Hochschwarzwälder Geniesserpfade (High Black Forest Pleasure Trails) are circular paths that offer both a particularly beautiful landscape and opportunities for stopping and exploring. They combine the experience of nature with the cultural and culinary delights of the Black Forest.
You can start walks and hikes of all kinds and durations directly from the farm. Further information on hiking trails can be found here:
Exploring the beautiful landscape by bike
Cycling in the Black Forest is something for sprightly pensioners and young families, because the tours are varied and differ in length, altitude profile and duration.
Whether with your classic bike, mountain bike or e-bike is up to you. On two wheels you can relax and enjoy the Black Forest landscape passing by and the high Black Forest peaks offer the perfect backdrop for a break with a view.
Customize your tours to your individual ideas.
Inform yourself in advance about the many possibilities: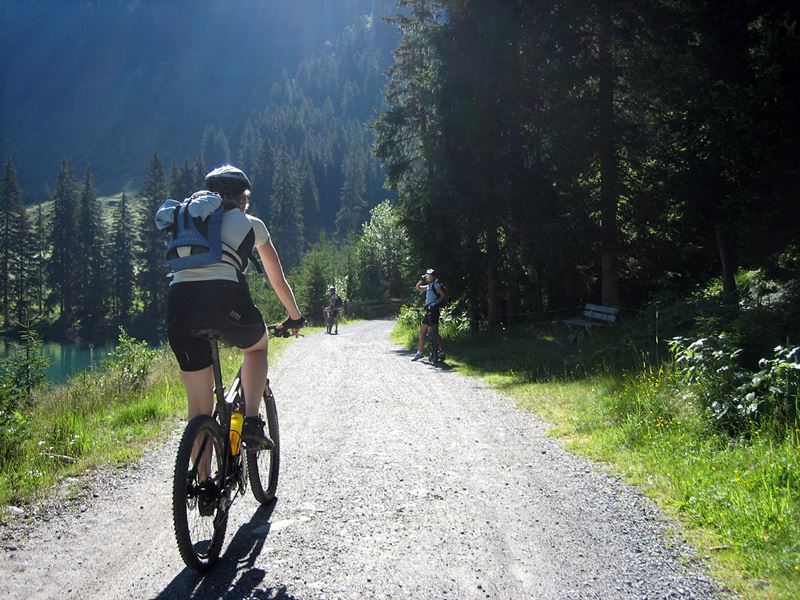 The Black Forest is our home – here we know our way around!
We will be happy to give you many more tips on site and in person!